What is it?
With StereooeretS you can increase the stereo fiels as much as desired, but without losing punch in the low end from removing too much "oomph" from the center channel. It splits up the audio in three independent frequency bands and lets you adjust the width, gain and even pan of all three bands! Never has working on your stereo image been so easy and inspiring.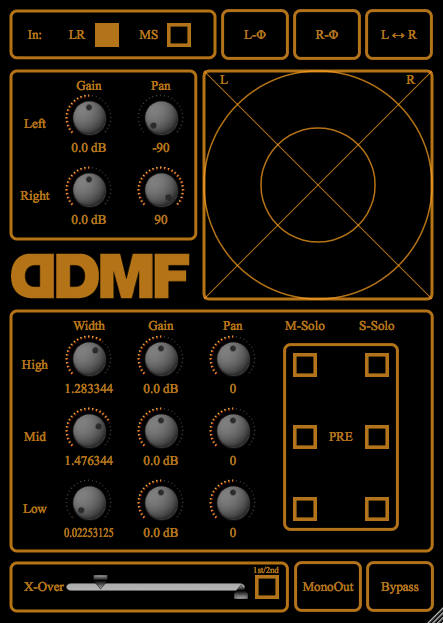 Features
can be fed with L/R as well as M/S signals
Phase of left/right channels can be flipped
Solo option for all bands and channels to help you hear what you are doing
Built-in stereo field analyzer to prevent phase issues
Selectable crossover steepness
What users say
I'm loving this. Thanks for all your hard work to make such a good product! (csummey)
I got it and it's very nice. I like the coloration. Great job! (mnoir)
Available in 32 and 64 bit format, as a VST, VST3, AU and AAX plugin. On Mac, OSX 10.7 or higher is required. Intel and Apple Silicon are both supported.